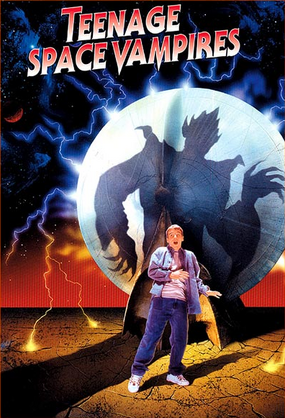 Plot
Bill, a high school student and avid horror movie fan, witnesses a UFO flying over his town. When the ship lands the next day, Bill and a team from SETI discover that the alien is a strange vampire creature who wants to cast the Earth into darkness so that he and his people can colonize it for themselves. Will Bill and the others be able to keep the Sun shining?
Cast
Robin Dunne ... Bill Swenson
Mac Fyfe ... Kevin Elliot James (as Mak Fyfe)
James Kee ... Hank
Lindy Booth ... Katie
Jesse Nilsson ... Jesse
Richard Clarkin ... Danvers
Bianca Brad ... Paula
Serban Celea ... Jonas
Tatiana Constantin ... Mrs. Stenson
Dan Badarau ... Mr. Stenson
Silvia Nastase ... Mrs. Gibson
Liviu Lucaci ... Mike
Cosmin Sofron ... Vlathos
Theodor Danetti ... Clerk
Adi Cuclea ... Andy
Claudiu Cuclea ... Randy
Mihaela Munteanu ... Vanessa
Crina Matei ... Chloe
Ad blocker interference detected!
Wikia is a free-to-use site that makes money from advertising. We have a modified experience for viewers using ad blockers

Wikia is not accessible if you've made further modifications. Remove the custom ad blocker rule(s) and the page will load as expected.