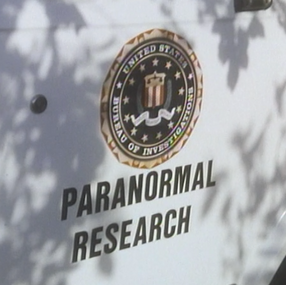 Paranormal Research Division is a faction of the United States Bureau of Investigation which handles unnatural occurences. The head of this division is
Carolyn Bramwell
.
By 1991 the team was composed of member- Caralyn Bramwell, Patrick Bramwell, Camille Kenney, Martha(last name unknown), and Lance(last name unknown).
They were sent to the Bodega Bay Inn to investigate the strange murder of Megan Gallagher and the lunatic ravings of a now insane Alex Whitaker. On this assignment every member was killed except for Carolyn.
It is unknown if the group was disbanded after this point.
This group appears only in the film Puppet Master II.
Ad blocker interference detected!
Wikia is a free-to-use site that makes money from advertising. We have a modified experience for viewers using ad blockers

Wikia is not accessible if you've made further modifications. Remove the custom ad blocker rule(s) and the page will load as expected.