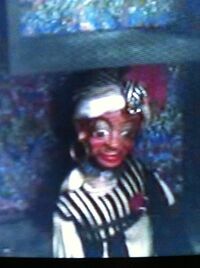 Gengie
is the Indian puppet that was only seen as Andre Toulon puts the puppets in the puppet trunk and he was seen again in axis of evil as the main hero opens the puppet trunk. It is unknown whether or not he is alive as he is never seen making any actual movements. He also never gets a close up in any of the films. He is only seen in wide angle shots.
Appearances
Ad blocker interference detected!
Wikia is a free-to-use site that makes money from advertising. We have a modified experience for viewers using ad blockers

Wikia is not accessible if you've made further modifications. Remove the custom ad blocker rule(s) and the page will load as expected.